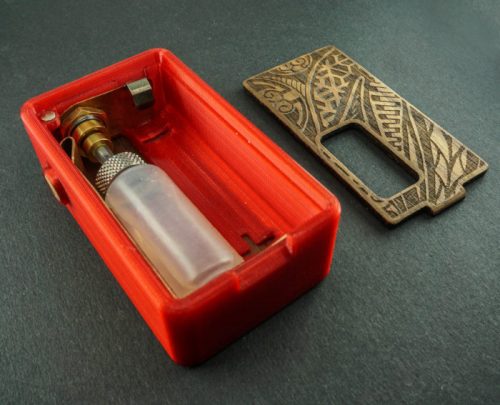 !! Before you consider using a mechanical mod or building your own mod, you should be familiar with battery safety and you should have some understanding of Ohm's law to be safe !!
If you do not have a 3D printer but still want to create your own mod, check out shapeways, a website where you can get your designs printed by professional 3D printers. Otherwise I will attach the .stl files so you can simply print it out yourself.

What you are going to need:
Build Plan: 3D Printed Squonk Mod

8.96 MB
Private use only
These build plans are for private use only. You are allowed to build your own mod, but you are not allowed to build them for commercial use and sell them.