On this page you can find some of the projects I did with my laser cutter.
This is one out of many box mods for my electric cigarettes I made. On this one I used the laser to cut the frame out of multiple thiner pieces of wood and glued them together. Also I engraved a design to the front panel. You can find many more picture of my box mods and other projects on instagram @modern_crafts
On this project I combined an existing product as well as my 3D printer and my laser cutter. I bought sunglasses, removed the glasses and designed and printed my own frame for them. Afterward I cut some walnut veneer and glued it to the front to give it a more interesting look.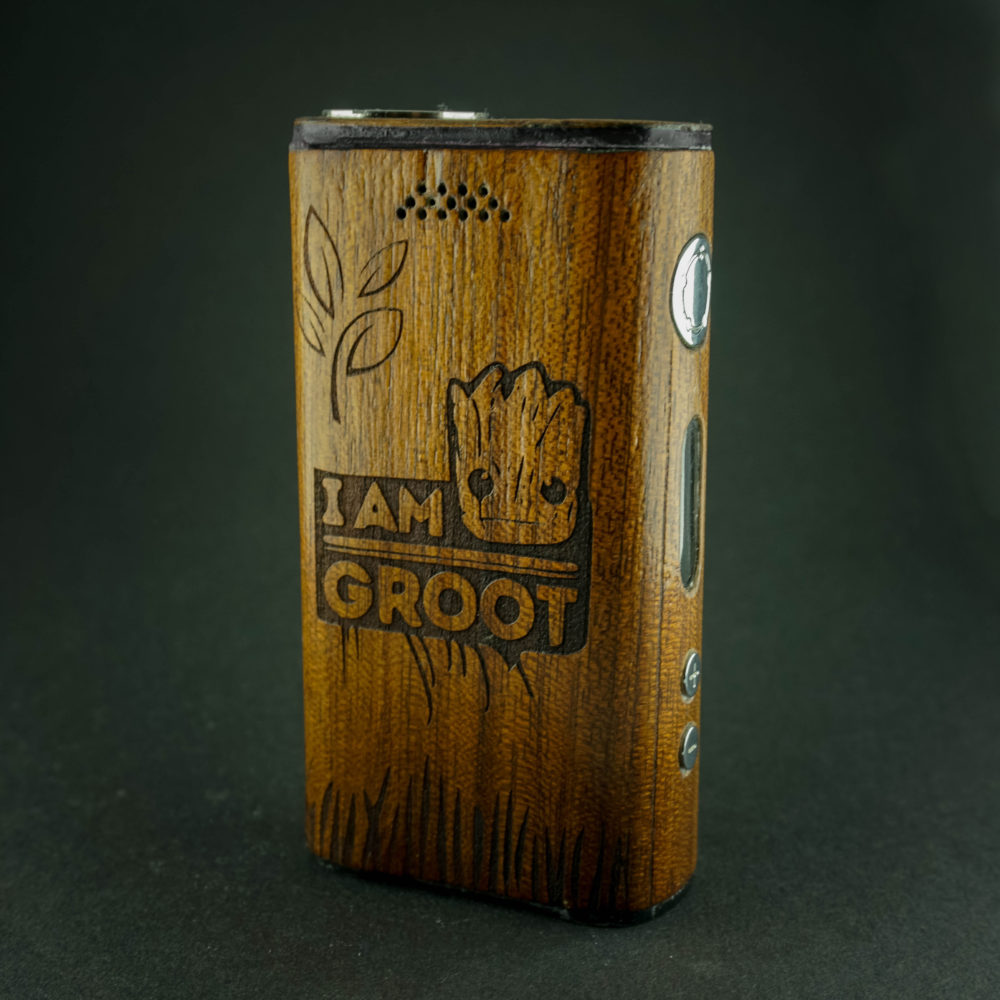 Here we have another electric cigarette. This one is an Eleaf Istick 100. I wrapped it in veneer and later on engraved it with the laser.
I bought a phone case online which had some recess for a fake veneer in it. I removed the fake veneer and added some real wooden veneer with an engraving of my motorbike.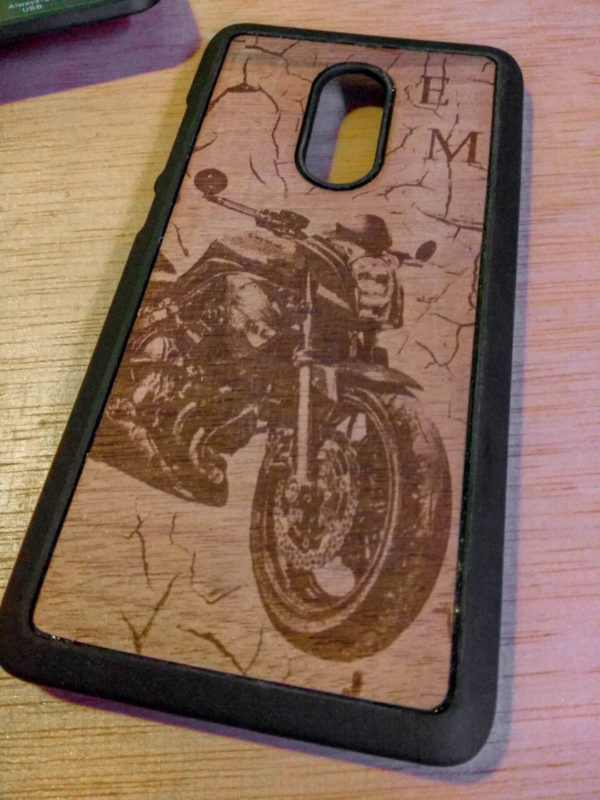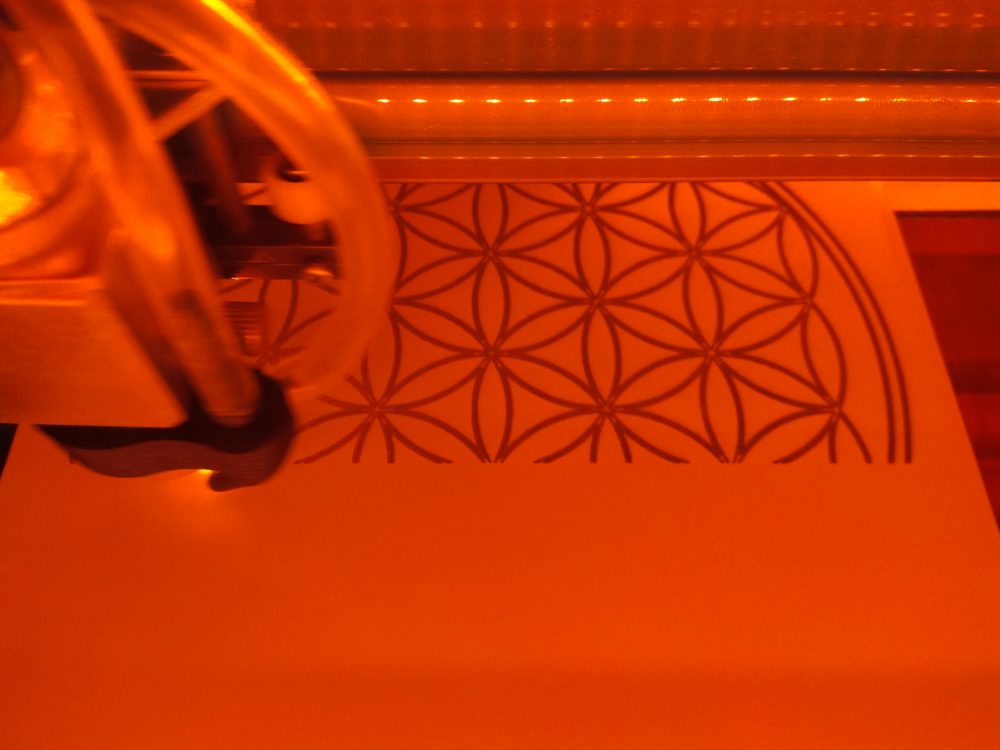 Engraving the back side of a mirror, so you can see through and later on illuminated it from the back with some LEDs.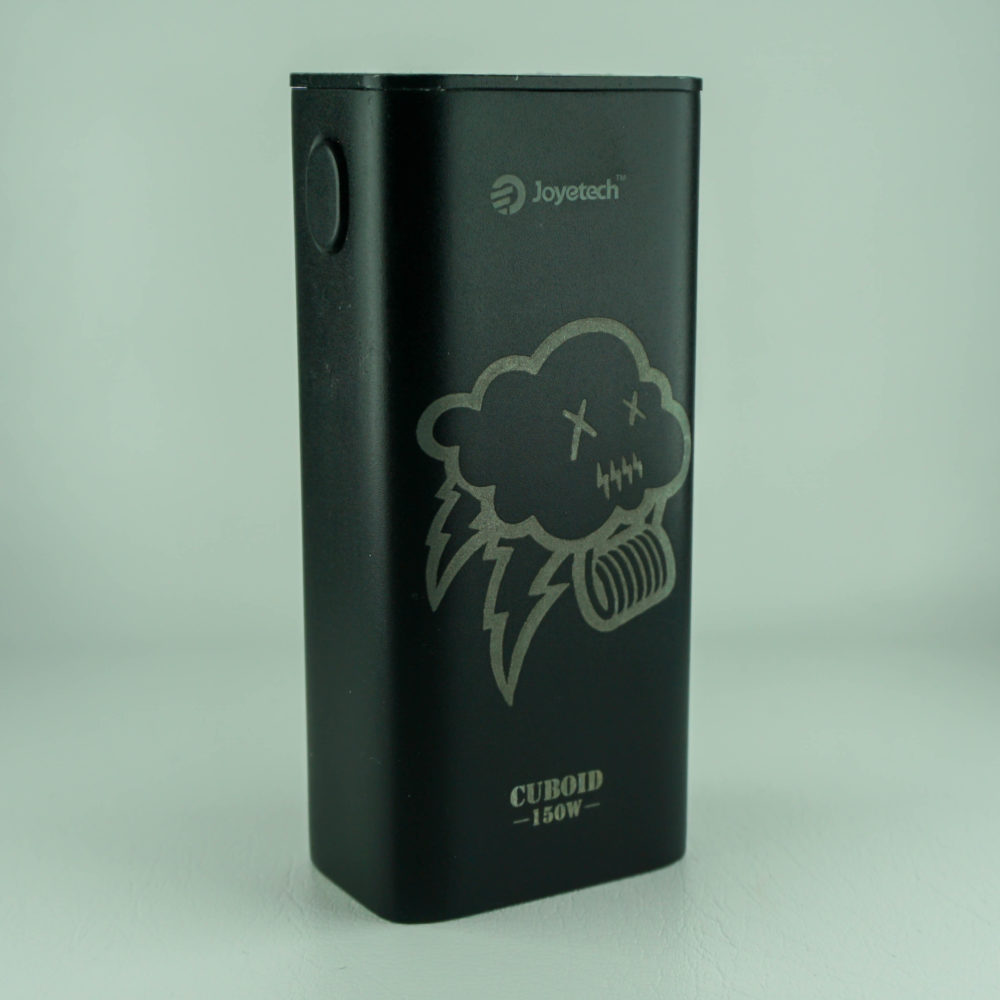 One more electric cigarette. I found an image of a cloud online and engraved it to one of the mods I bought. Even though this laser can not cut metal, it can remove the coating on this mod.
To have my electric cigarettes or the batteries, liquid bottles, drip tips etc more organized I used the laser cutter to cut a vape stand out of acrylic and assembled it with some screws and standoffs.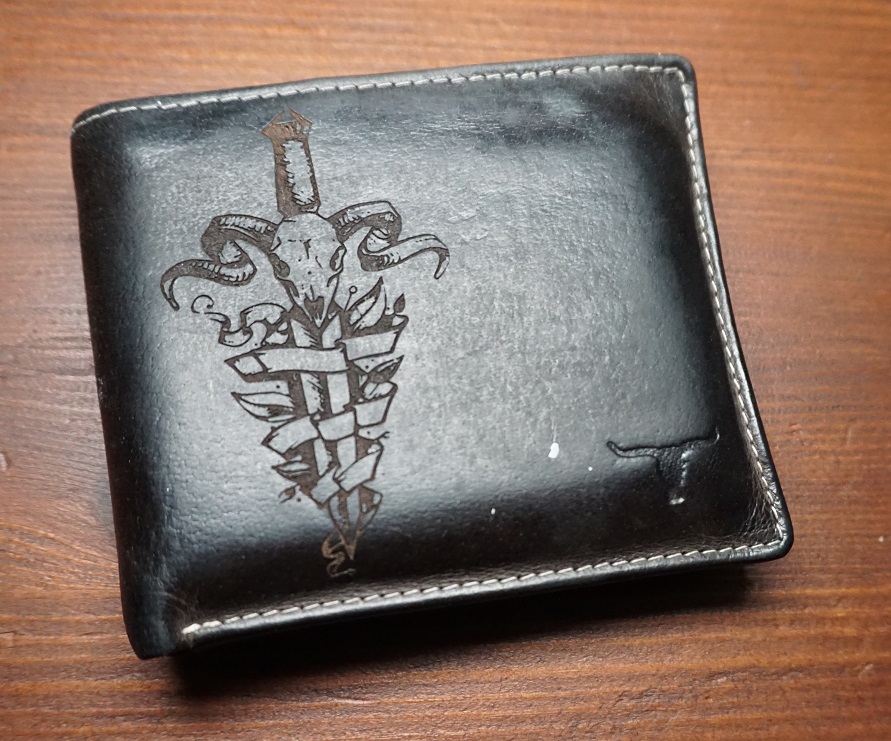 Since my wallet is made of leather I was able to engrave a picture to it.